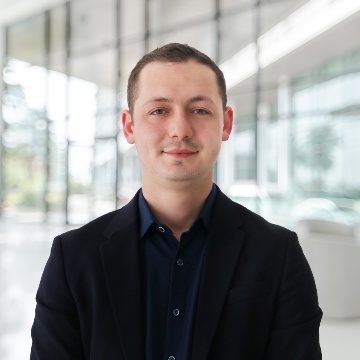 Enis Shala
Senior Quality Assurance Supervisor
Enis is responsible for enhancing the quality of the PECB training course materials in terms of language, content, format, and design. The training courses are related to different fields such as Information Security, Quality, Occupational Health and Safety, Environment, Business Continuity, Food Safety, etc.
Enis makes sure that the language and content of the training materials fulfill the main criteria of the market and clients and that they are relevant, applicable, state-of-the-art, and based on the industry's best practices. Enis supports the quality assurance team in coming up with innovative ideas to maximize the effectiveness and efficiency of the Quality Assurance Department, solving problems, and delivering high-quality work, so that the client requirements are met and the organization's vision is achieved: to become the global benchmark in the certification industry.
Enis received a bachelor's degree in English Language and Literature at the University of Prishtina, and is currently pursuing his master's degree in English Literature at the same university.
---